HAGAY DREAMING
A techno-fantasia guided theater of revival
✺ Concept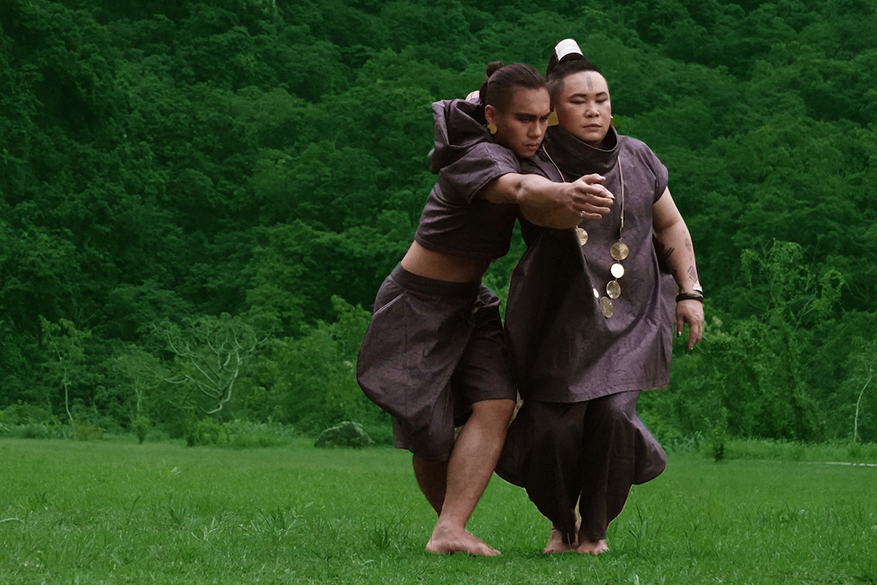 Dondon Hounwn fabricated a legend…
The legend has it that long ago, a hunter walked alone into the mountains to hunt. Unexpectedly, he encountered a sudden downpour. The hunter wandering in the forest discovered a giant tree hollow in which he seeked shelter from the heavy rain. The hunter fell asleep while waiting for the rain to stop. Not knowing how long he has slept, the hunter woke up and heard birds chirping and insects buzzing. He walked out from the tree hollow and found himself in a fascinating forest where everything seemed to sparkle. He has lost in the forest where suddenly he came upon a group of naked people who embraced each other in intimate manners. The hunter took a closer look and found that they were all male but look like gorgeous women. The hunter inquires, "What are you?" The group answered, "We are Hagay." The Hagay began to communicate with the hunter, and he learned from them much valuable wisdom concerning rituals, hunting and weaving. The hunter sensed that he was not in the real world and fell asleep again. When he woke up, he found himself back in the tree hollow and the rain had stopped. As he came out of the hollow, it was the forest he had entered. He could not tell whether he was dreaming or if he had been to the spiritual world and back… Back to the tribe, the hunter adopted what Hagay had taught him and continued to share their wisdom. From this time on, when men who also possess female traits are born in the world, people address them as Hagay….

Combining forest wandering and dream awakening with rituals, chants, dances and science fiction, HAGAY DREAMING is a techno-fantasia guided theatre of revival that explores Technoshamanism and Gaya principles. Launching a discourse on the diversified nature of genders in primeval states, it negotiates the conflict between tribal tradition keepers and the defiant young generations. Through this production, HAGAY DREAMING opens up a dialogue between technology and humanities, and a way for tradition and modernity to coexist and thrive.
✺ Performers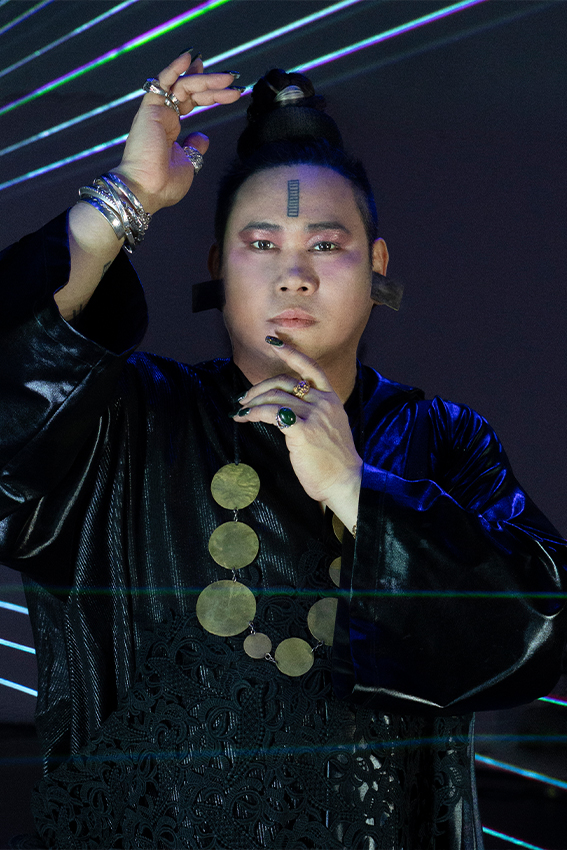 Dondon Hounwn
Boy/Smapuh/Hagay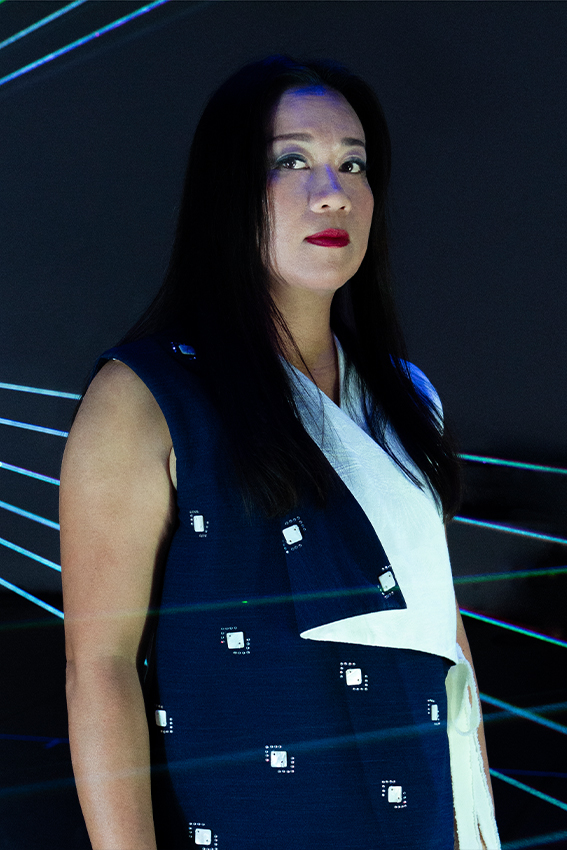 Shan Shan Chen
Messenger from spiritual world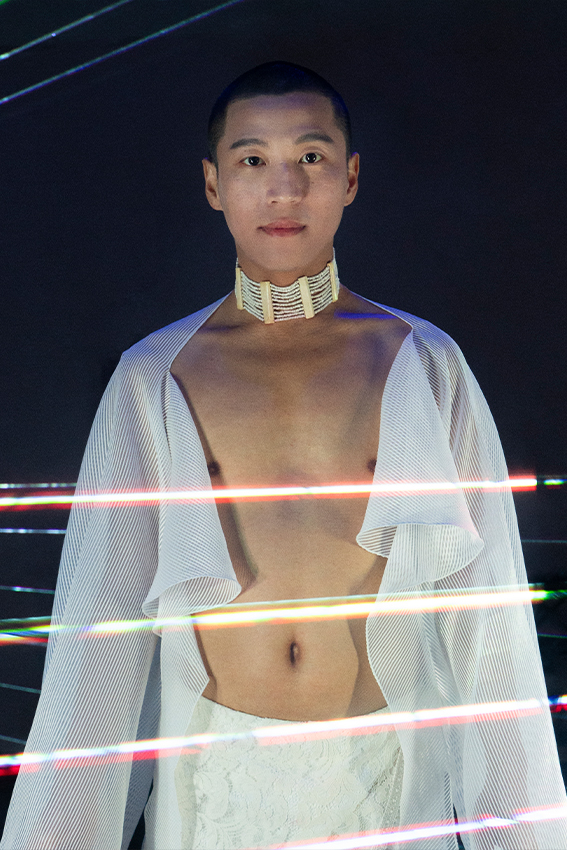 Shih-Min Szu
Hagay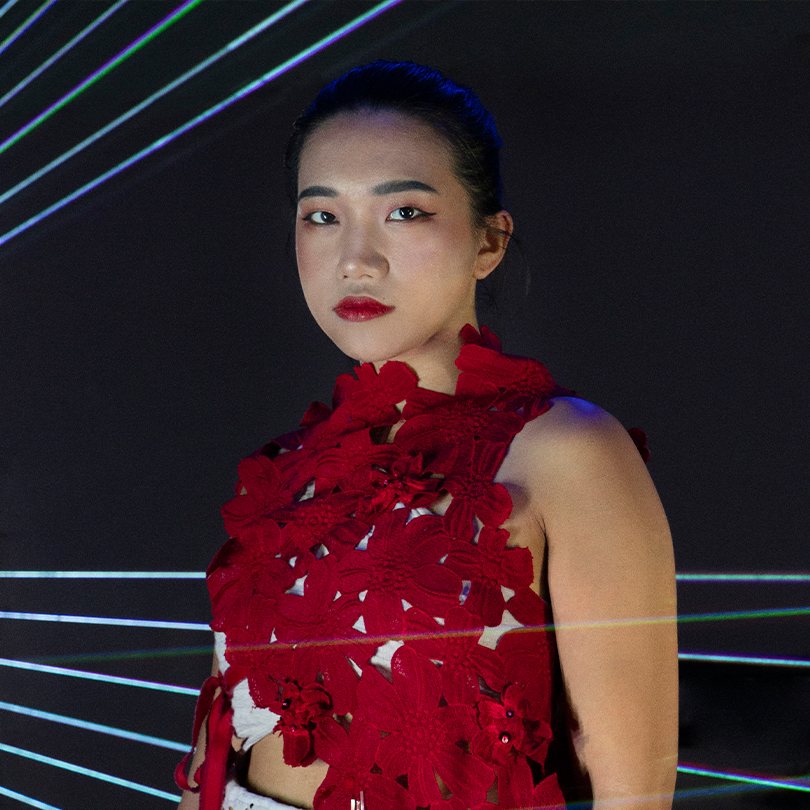 Bowtung Yuji
Woman hunter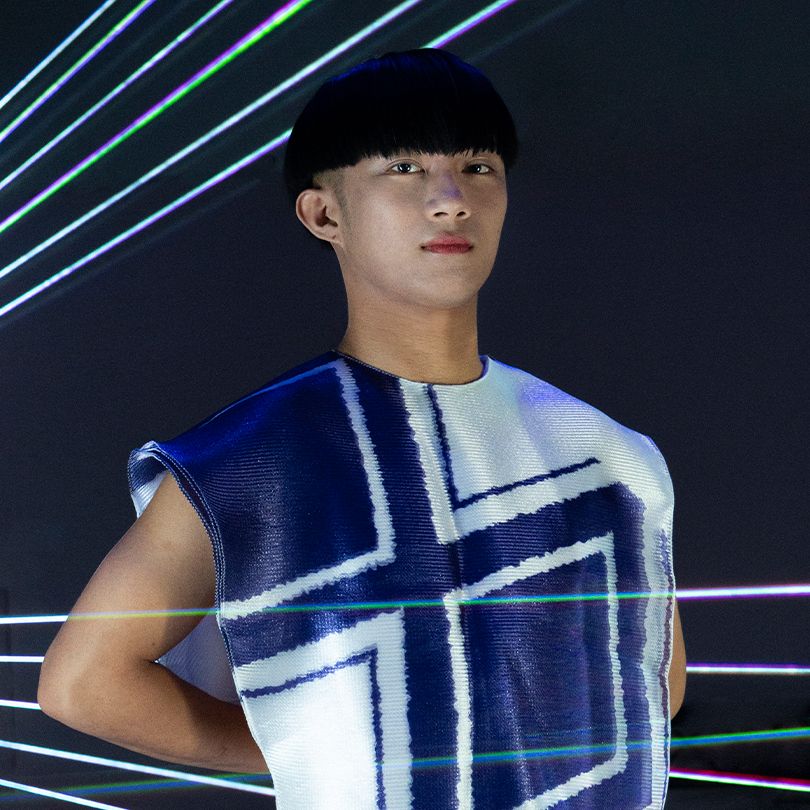 Pilaw Uraw
Tribal youngster / Hagay beings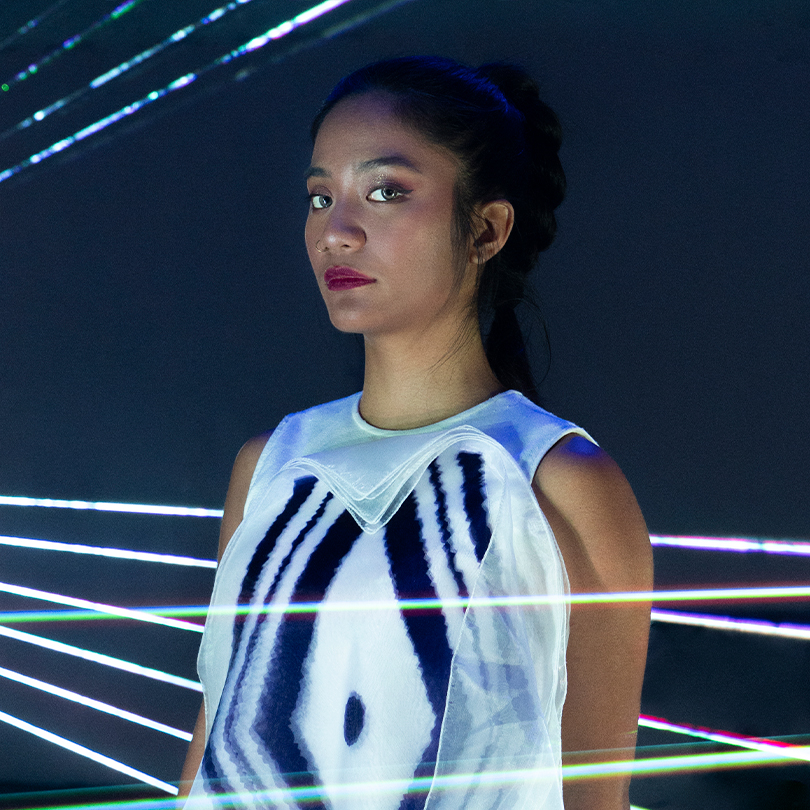 Dremedreman • ljaculjingiljing
Tribal youngster / Hagay beings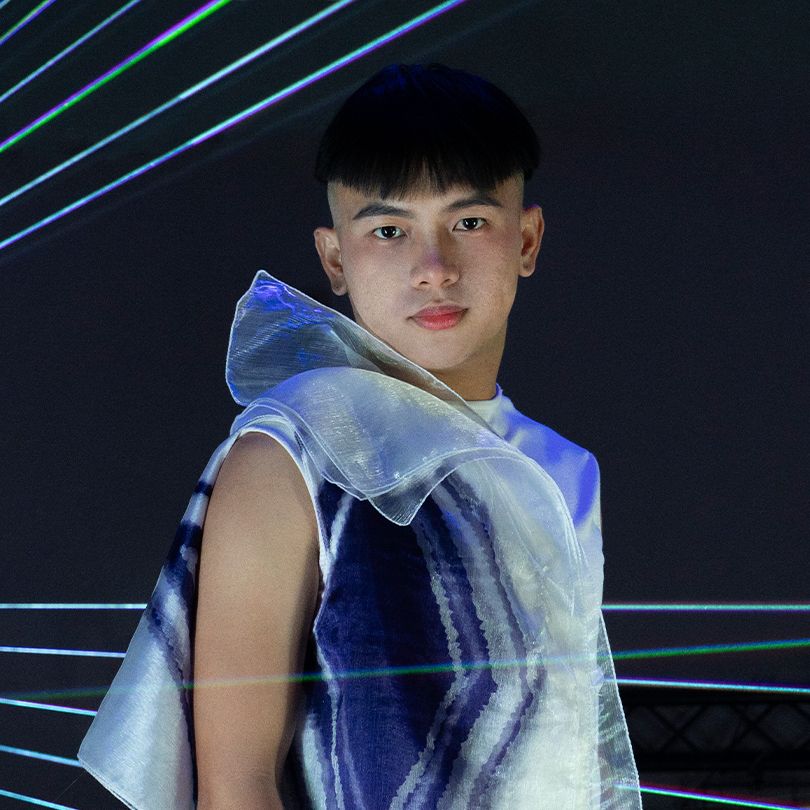 Kiyu pahauran
Tribal youngster / Hagay beings
✺ Scrpit Development
Theatre edition V.01 2023
Selected scenes as work in progress 2023
Script by Dondon Hounwu
Adapted for theatre by Shu Lea Cheang
Read PDF
✺ Stage design
☉ Virtual forest
☉ Rain of light
☉ Virtual cave
☉ Multiple bodies
Using 360-degree rotating moving heads to display forest shadows all around.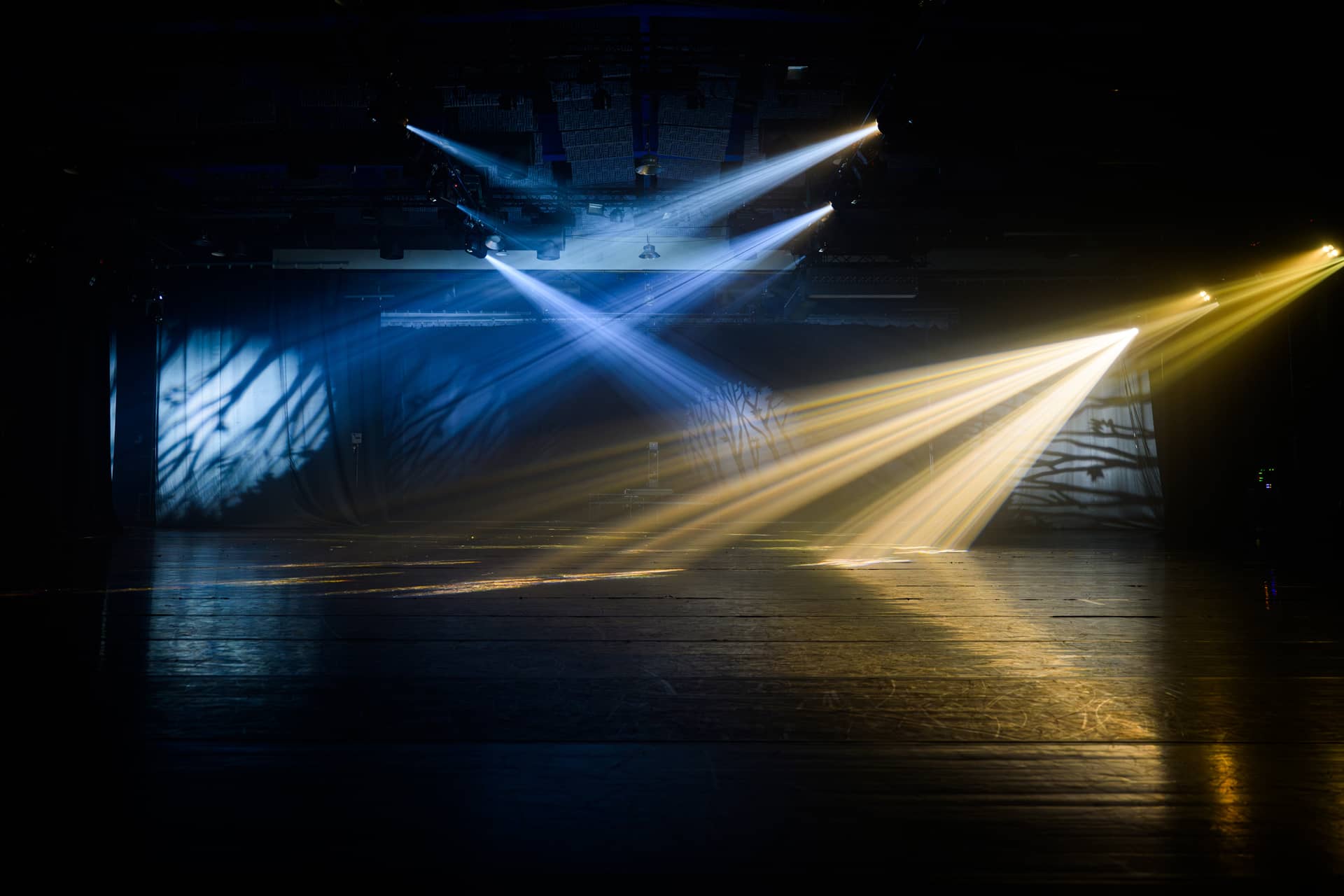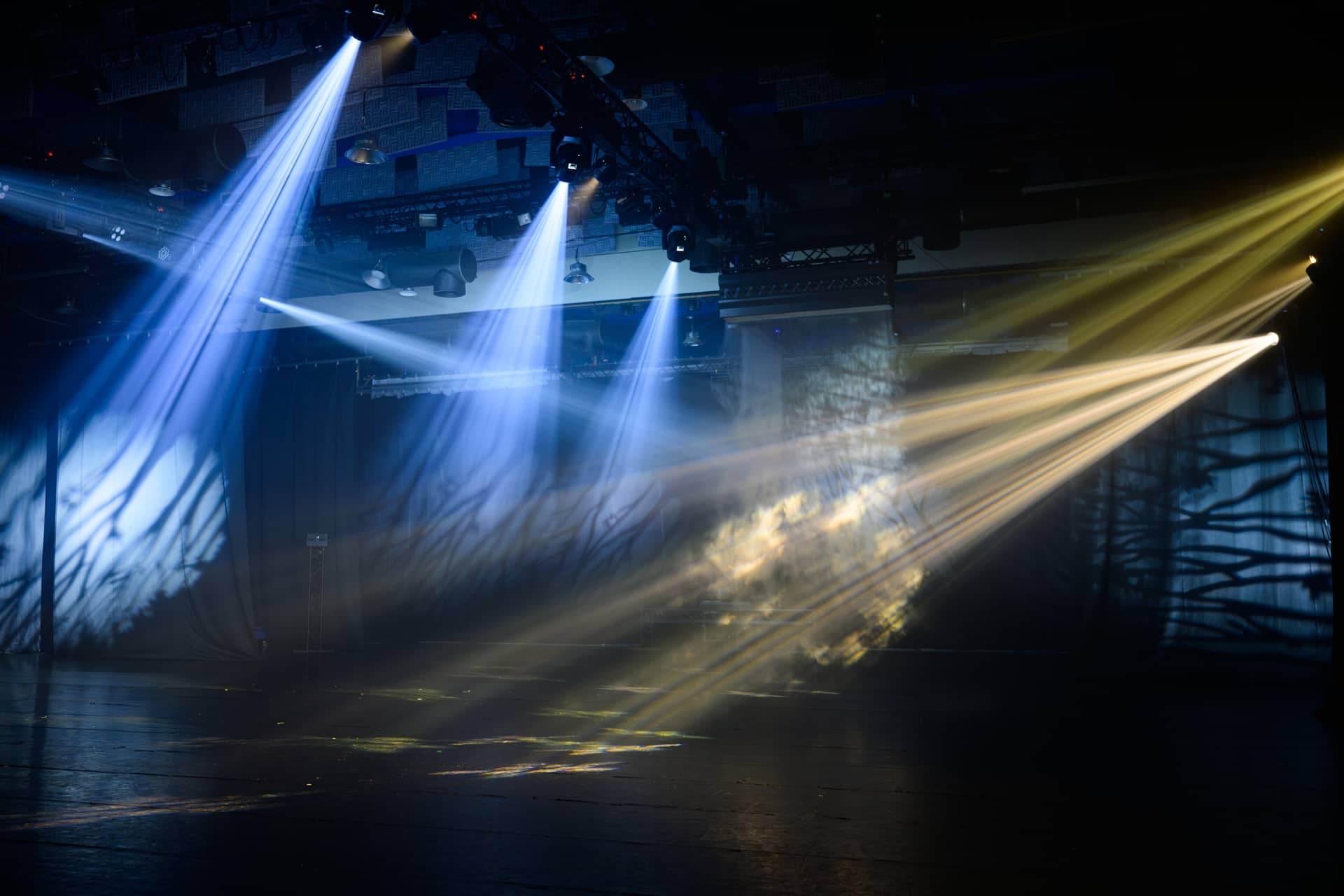 ✺ Performance
in progress
Starting in 2023, the development of HAGAY DREAMING's theatrical version begins. The first stage of theatre performances will take place at Taipei Backstage Pool (managed by Taipei Performing Arts Center) in late October. From 2024 to 2025, it is planned to present the full version of HAGAY DREAMING in theatrical venues in Taiwan and internationally. HAGAY DREAMING has maintained a "work-in-process" performance concept, its presentation can be adapted to outdoor/indoor settings. Forkout workshop projects further invite public participation.
2020-2022
HAGAY DREAMING began at Taiwan's C-LAB in 2020 and had its first field performance at Dowmung Tribe Ceremony Space in June 2022. In the second half of 2022, there was a 48-hour site-specific performance at Stadtwerkstatt (Linz, Austria) and a preview of the theatrical version at Taiwan Art Biennial.
2023
In 2023, we launched the development of a theater version led by visionary direction of Shu Lea Cheang and artistic dedication of Dondon Hounwn. In this first stage presentation of HAGAY DREAMING theater version, a revised stage play along with renewed choreography, music composition, and costume design are further enhanced with updated applications in motion capture and image processing. Further development in intricate laser programming converts the pouring rain, the transfer of knowledge in knitting and hunting into dazzling projections of laser beams.
✺ Crew
A Elug Art Corner theater work.
Funded by National Culture and Arts Foundation, Ministry of Culture, Taiwan